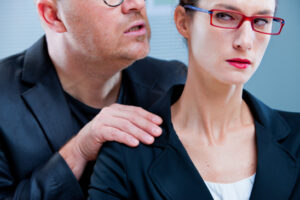 Have you suffered sexual harassment on the job in Odessa, Texas? Have you been reporting a co-worker or manager to human resources, but your employer is doing nothing to stop the harassment? Have you been asked to change positions at your job or been asked to move to another team to avoid a situation involving sexual harassment on the job, and are you concerned that this change could impact your career in a negative way? Or worse, have you had to leave a job because of sexual harassment you suffered in the workplace or because of a client or customer's sexual harassment? Moore & Associates is a sexual harassment law firm in Odessa, Texas that works with individuals who have questions about their rights after suffering sexual harassment on the job.
What You Can Do If You Experience Sexual Harassment at Work in Odessa, Texas
If you experience sexual harassment at work in Odessa, Texas, there are several steps you can take to protect your rights. First of all, let's take a look at what constitutes sexual harassment. An off-color remark, a single request for a date, or a joke in poor taste in itself doesn't constitute sexual harassment. Sexual harassment is a repeated pattern of behavior. Some examples of sexual harassment include:
Sexually graphic or explicit text messages or emails
Inappropriate sexual comments or gestures
Sexual assault or unwanted touching
Inappropriate jokes or sharing sexually explicit stories on the job
Making comments about a person's appearance or gender identity
Asking about a worker's sexual history or sexual orientation
Repeatedly asking for sexual favors or dates
Quid pro quo requests: asking for sexual favors in exchange for work benefits (raises, promotions, mentorship)
These are just some examples of sexual harassment in Odessa, Texas. Sexual harassment can come from a co-worker, manager, or from a client or customer. Employers have a responsibility to address instances of sexual harassment to protect worker safety and wellbeing. If you are being sexually harassed on the job, your first step should be to clearly let the offender know that you want the behavior to stop and that you don't find it appropriate. Document the incident and write down details or keep email records. You may also want to report the incident to human resources. Usually these steps are sufficient to stop the behavior in its tracks, and if you don't have to switch teams, leave you job, and don't suffer any losses as a result of the behavior, you may not even need the help of a lawyer. But, if the sexual harassment persists, or if your job's human resources isn't doing anything to stop the behavior, or if you are being asked to make career sacrifices to protect the harasser, you may have rights under the law. Moore & Associates is a sexual harassment law firm in Odessa, Texas that may be able to help you. Contact our sexual harassment attorney today to learn more.
Sexual Harassment Costs Workers Careers and Peace of Mind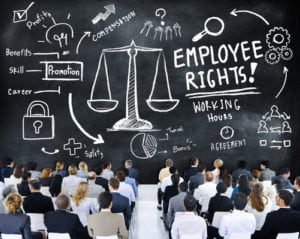 Sexual harassment can have major career implications for those who suffer from its effects. For example, some graduate students experiencing sexual harassment at the hand of professors, may find themselves in the tough position of having to choose between their academic careers and their peace of mind. Some students leave academia altogether because they don't want to deal with a professor who is sexually harassing them. Other workers may leave promising jobs because a manager sexually harasses them. There have been cases where companies have permitted a culture of sexual harassment to protect high performers or managers, creating a trail of devastation for workers who suffered from sexual harassment. Restaurant waitresses and waiters, or customer service workers sometimes even suffer from sexual harassment from customers and clients. When customers or clients engage in this behavior, employers have a responsibility to put it to a stop, either by warning the customer or client about stopping the behavior, or asking the customer or client to leave if the behavior continues.
If you have suffered from sexual harassment and had to leave a job, or if you were blacklisted in your field as a result of a person's sexual harassment, you may have rights under the law. If you were fired for reporting sexual harassment, you may also have rights. Sexual harassment can leave victims facing real financial and psychological costs. The sexual harassment law firm at Moore & Associates in Odessa, Texas may be able to help you with your case under the law. Our sexual harassment attorneys can review your case, help you understand your rights, help you take steps to protect yourself, and assist you with pursuing litigation or seeking an out of court settlement, if appropriate. Sexual harassment stories have been a major part of the news cycle for some time now. If you think the stories reflect your own life experiences or situation, you may have rights under the law. An attorney may be able to help you. Contact Moore & Associates, a sexual harassment law firm in Odessa, Texas today.