HOUSTON'S EMPLOYMENT LAW & YOUR RIGHTS
HOUSTON TEXAS EMPLOYMENT LAW LAWYERS FIGHTING TO PROTECT YOU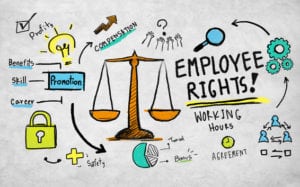 At Moore & Associates, we are dedicated to representing employees throughout Houston, Texas; Galveston, Texas; Beaumont, Texas; and other areas of Texas.  We are committed to safeguarding employee rights and we always try to help employees obtain the best possible results for their cases. Our Houston employment lawyers can fight to help you recover lost wages for unpaid overtime and other legal matters. We handle a range of employment law related cases including discrimination, wage and hour disputes, sexual harassment, whistleblower cases and more.
As a team of dedicated employment law attorneys in Houston, we take great pride in the cases that we handle and are therefore well respected throughout the legal community.  Our award-winning team is recognized for the quality of service and the diligence we provide to clients. Call our firm for the help you need through each step of your case.
We represent employees who are involved in lawsuits against their employers for the following reasons:
Discrimination
If you have been discriminated against by your employer, it is time to stand up for your rights and allow our firm to fight on your behalf.  We help clients who are experiencing discrimination based on age, race, nationality, gender, religion, pregnancy, and other protected characteristics. The U.S. Equal Employment Opportunity Commission enforces laws related to employment discrimination. What is discrimination? Discrimination can take on many forms, but it can include unfairness regarding wages, promotion, hiring, and firing. If you think you were fired, not hired, or paid lower wages on the basis of your age, race, nationality, gender, religion, pregnancy, or other characteristics not related to the job itself, the Houston Texas employment lawyers at Moore & Associates may be able to help you. Discrimination can also mean harassment on the job or sexual harassment. Discrimination can also take on the form of retaliation if you speak up against discriminatory practices on the job. For example, if you were fired, demoted, passed up for training, or other opportunities because you spoke up against discrimination on the job, Moore & Associates is a Houston, Texas employment law firm that may be able to help you.
Wage & Hour Disputes/Overtime Claims
Under the Fair Labor Standards Act, employers are required to pay employees time and a half for all hours worked beyond 40 hours in a workweek.  If you are not being paid according to the law, we can protect your rights and ensure that you receive adequate payment.  We also provide legal protection for individuals facing other wage and hour disputes with their employers, including minimum wage violations.
The unpaid overtime lawyers at Moore & Associates in Houston, Texas may be able to help you calculate the unpaid overtime you might be owed, may be able to help you recover your unpaid wages, and fight to ensure that you are paid the overtime you deserve under the law. Sometimes employers might use strategies to avoid paying overtime. Some employers may offer their clients a "day wage" or a "per piece completed" wage. However, if you are working more than 40 hours a week under this agreement, you may still be required to receive time and a half for overtime worked. Sometimes employers may claim that an employee is exempt from time and a half overtime payment requirement. While some workers are indeed exempt from overtime, not all workers are exempt. Workers may sometimes be misclassified as independent contractors when they should be classified as employees. In other cases, workers may not be properly classified on purpose so that the employer doesn't have to pay overtime. If you think you might be owed money for unpaid overtime, Moore & Associates is an unpaid overtime law firm in Houston, Texas that may be able to help you. Our unpaid overtime lawyers can review your employment situation, evaluate whether you may be entitled to receive overtime payment, and fight to help you get the settlement you may deserve under the law.
Sexual Harassment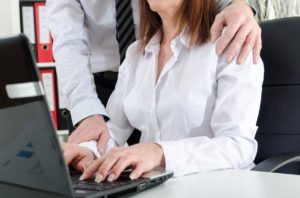 Our firm helps clients who are being subjected to sexual harassment in the workplace.  We can defend your rights and ensure that the responsible party is held accountable, whether the perpetrator is of the opposite sex or the same sex. Sexual harassment can take on many forms. Sexual harassment can include comments from a boss, co-worker, client, or customer about a worker's appearance. It can include repeated requests for a date, even after a worker has expressed disinterest. Discussions of sex and sexual activity should not be permitted in the workplace and these discussions can constitute sexual harassment. Sexual banter and sexual jokes should also not be permitted and can also be considered sexual harassment. Quid pro quo requests in which a worker asks for sexual favors in exchange for job promotions and other work benefits is also a form of sexual harassment. Sexual harassment can create a hostile work environment. If you believe you may have been a victim of sexual harassment, you are not alone. Moore & Associates is a Houston, Texas employment law firm that may be able to help you fight for your rights and seek justice.
HONEST & EFFECTIVE LEGAL SERVICE IN TEXAS
Employment law has been put into place in order to protect the welfare and the rights of workers in Texas and across the nation.  When an employer or agency violates or takes advantage of you as their employee, not only do they threaten your job there but also your ability to support yourself and your family.  At Moore & Associates, we fight discrimination, harassment and wrongful treatment in the workplace in order to protect and preserve your ability to pursue a fulfilling career.
When a conflict or complaint needs to be filed as a result of any of the following among others, we can handle the administrative hearings before the appropriate government or courts:
Sexual harassment
Wrongful termination
Severance agreements/negotiations
Whistleblower claims
Retaliation claims
We have been in practice for nearly 15 years and continue to fight for the rights of employees who are being taken advantage of by their employers.
Contact one of our Houston Employment Attorneys today to schedule a free case evaluation!