HOUSTON WAGE & OVERTIME LAWYERS
WAGE & HOUR DISPUTES IN TEXAS — CALL (713) 581-9001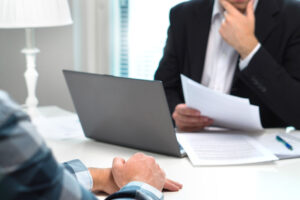 If your employer owes you money or you have another type of wage / hour dispute, you should not hesitate to contact our firm at once! You may be feeling frustrated and even angry about the treatment you are receiving from your employer, but there are actions you can take to protect your rights. Moore & Associates is a wage and hour dispute law firm in Houston, Texas that works with clients who want to fight back and receive their unpaid wages. Wage and hour disputes can arise from unpaid overtime or poor record-keeping on the part of an employer. Wage and hour disputes can also arise when an employer misclassifies a worker. An employee who is incorrectly labelled an independent contractor could potentially owe more in taxes and may even have to pay his or her employer's share of certain taxes. If you think you are owed unpaid wages or if you believe there has been a mistake in your compensation, reach out to wage and hour dispute lawyers at Moore & Associates in Houston, Texas today.
Why Choose Our Wage & Overtime Attorneys?
Moore & Associates is a wage and hour dispute law firm that has been defending hundreds of workers' rights since 2001. Our wage and hour dispute law firm in Houston, Texas has the skills needed to investigate your employment situation, review your employment contracts, help you understand your rights, and fight to help you get the best possible outcome for your wage and overtime dispute. Other accolades also make Moore & Associates an excellent choice for your wage and hour dispute law firm:
Selection for Super Lawyers® (top 5% of Texas attorneys)
FREE case review available in person or over the phone
Houston's Top 100 Lawyers in Labor & Employment Law by H Texas Magazine
If a company violates your wage and hour laws, it can be held financially liable for the unpaid wages, liquidated damages, and attorney's fees. This means that your employer or former employer may have to pay for your legal services if they lose. They may also be responsible for paying interest and other damages. Not getting the wages you deserve when you deserve them can put your family in a tough financial bind. Moore & Associates is a wage and hour dispute law firm that can fight back for you. We can help you collect the unpaid overtime that you deserve.
You may not be aware of your options, which is why our firm can provide you with a FREE case evaluation to help you get started.
---
CURRENT FEDERAL MINIMUM WAGE LAWS
---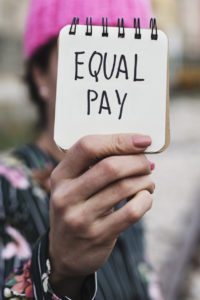 As of July 24, 2009, the federal minimum wage is $7.25 per hour based on the Fair Labor Standards Act.  At Moore & Associates, our legal team can protect your rights if you are a victim of a minimum wage violation. For employees who are considered non-exempt, employers must pay time and half for any time that is worked beyond 40 hours in a given workweek.
Common wage & hour violations include:
Not paying for all hours worked. Some examples can include being asked to clock out while "waiting," being asked to perform work duties at home or over the weekend, or poor recordkeeping on the part of your employer that leads to not hours worked being compensated.
Paying straight time for overtime hours. Most workers are entitled to receive time and a half for overtime hours worked.
Having employees work "off the clock." Again, every hour you work should be compensated.
Altering employees' time sheets. If you feel that your employer might be doing this, start keeping records of the hours you are working yourself. Moore & Associates is a wage and hour dispute attorney that may be able to help you if this is happening.
Incorrectly classifying employees as independent contractors. Improper classification can cost you money. You may be required to pay additional taxes and may even be required to pay your employer's share of certain taxes. You can also lose out on other benefits, like health insurance and worker's compensation if you are not properly classified.
Misclassifying employees as "exempt." Only some types of employees are exempt from overtime pay. If you are not sure whether you are exempt, contact the unpaid overtime law firm of Moore & Associates in Houston, Texas today to learn more.
Paying per-piece, per-job, or day rates. Paying wages in this manner can leave you working overtime but not receiving payment. Start tracking your hours. If you find that you are working overtime week to week, there are alternative calculation methods that the unpaid overtime law firm at Moore & Associates in Houston, Texas can make to help you understand the money you may be owed.
Chinese overtime. This politically incorrect and outdating term refers to a method of calculation an employer may use when a worker's hours fluctuate week to week. The employer may offer a salary and then pay half time for additional hours worked. However, if an employer wants to employ this strategy legally, many specific standards must be met and this form of compensation must be mutually agreeable to both parties. Unsure if you might be owed unpaid overtime? Reach out to the unpaid overtime lawyers at Moore & Associates in Houston, Texas today.
Other Wage-Related Violations
---
Other Wage-Related Violations
---
Employers violate the law by not paying for all of the employee's time spent working.  This type of violation can occur in different ways, including when the employee is:
Made to drive long distances but is not paid
Taken off the clock between jobs within a shift
Made to wait at a specific location and cannot leave
When employees are paid by commission but the amount is less than the minimum wage for the workweek, this situation is also a violation wage & hour laws.  In some cases, the violation is much more direct, such as when an employer exploits the employee and pays him or her less than minimum wage.
Ways Our Firm Can Help You
If you have reason to believe that your employer has violated a wage and hour law, our firm is here to protect you.  Our Houston wage & overtime lawyer can help you file a claim for a tip pool violation, misclassification as an independent contractor, Chinese overtime, class action/collective actions, or another situation that compromises your rights as an employee.  Time limits are set in place to file a lawsuit to recover wages and obtain the money that you deserve, so act right away.