HOUSTON, Texas. According to a report presented to the Department of Labor, wage violations have a major impact on America's poorest families. In New York, the report identified 188,000 weekly violations, representing $10.2 million dollars in lost wages, or 47.5% of a worker's wages. For a family living at the poverty line, this is the difference between food security, access to health care, and paid rent.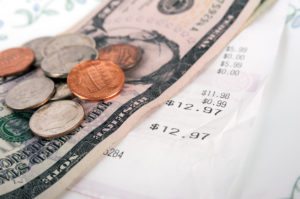 For families living at the poverty line, these are serious losses. They mean the difference between the family being able to save money for an emergency, afford education to increase employment opportunities, and lead to other economic challenges for those affected. The leisure and hospitality industries were the ones that saw the greatest number of wage violations, though education and health services also saw wage violations.
26,000 families in New York and 41,000 families in California live below the poverty line due to wage violations. So, what can the government and individuals do to prevent these violations from continuing? The report indicated that a more robust database could help identify wage violations, but it probably wouldn't be enough to end the abuses. At the end of the day, more research needs to be done to identify how wage violations affect the country as a whole, and what methods can be used to prevent these violations from continuing in the future.
According to Talk Poverty, there isn't sufficient enforcement of wage theft. Low wage workers may have the least job security, may not always know their rights, and may not know where to turn when their paycheck isn't what they expect it to be. They also might be more vulnerable members of the population, such as visa holders or undocumented workers.
When workers do speak up against wage theft, employers may face little in the ways of fines or consequences. There aren't many protections for these workers. Workers' advocates are asking for increase in the penalties employers might face, and also for the penalties for wage theft violators to include the loss of a business license. Workers should also be provided safer and anonymous ways to report violations so these violations can be investigated without the worker having to come forward and risk his or her job.
Yet, what can you do if you feel you have suffered a wage violation today? As it stands, the law offers little in the way of punishment for your employer. In some cases, the best way to fight back is to report the violation and seek damages for your lost wages. Moore & Associates are wage violation attorneys in Houston, Texas who work closely with victims of wage violation or wage theft. Our firm may be able to help you if you fear retaliation from an employer for asking for wages you believe you are rightfully entitled to receive. However, it is important to build a strong and sound case. Visit us at https://www.mooreandassociates.net/ to learn more about your rights and options today.
Moore & Associates
440 Louisiana Street, Suite 675,
Houston, TX 77002
713-222-6775