HOUSTON, Texas. Sexual harassment legislation passed in the House, but similar legislation remains to be passed in the Senate. Why? The Atlantic reports that Mitch McConnell, the Senate Majority Leader, was unhappy with a part of the legislation that would have required Senators to be financially liable for harassment and discrimination settlements. Apparently, Senate members can use tax money to settle sexual harassment claims, a situation that women (and men) on both sides of the party aisle find unacceptable.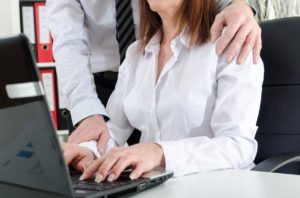 Despite bipartisan attempts to get McConnell to change the law, McConnell has thus far ignored letters from both Republicans and Democrats. While the women in the Senate struggle to figure out ways to keep the issue alive, the men are still considering how they can support the women's push to change the law. This is a story that really could be re-told in different settings in workplaces across America in the wake of the #MeToo movement. Publicly, men claim that they want to see sexual assault and harassment end. Yet, when it comes to decisions being made in the boardroom and the office, human resources will still always find ways to protect the interests of a company, and often, the interests of the powerful men who run it.
The New York Times even wrote: "Some of the most powerful women in the United States are saying they've waited long enough to address these issues in their own workplace." Women on Capitol Hill report that sexual harassment in Washington is widespread. Yet, even when some of the most powerful women in America fight sexual harassment, they too seem to have their calls for change fall on deaf ears. In this case, the boss is Mitch McConnell, and he hadn't moved to change the law that would make it easier for women to report sexual harassment or to prevent the spending of public money on sexual harassment settlements.
The current law requires individuals who are reporting harassment to undergo counseling for a month. Many critics of this rule find this paternalistic. Some women don't want counseling after they've been harassed—they just want to be protected and want to see action taken.
The New York Times reports that between 2008 and 2012, the federal government spent approximately $174,000 to settle sexual harassment claims in the house. This week, many of us filed our taxes and wrote a check to Uncle Sam. This figure should anger and alarm us.
At the end of the day, until workplaces and people in power decide to make changes, we are likely to continue to see sexual harassment in the workplace get swept under the rug. Moore & Associates are sexual harassment employment lawyers in Houston, Texas who work with victims who have lost income, work, and their careers due to sexual harassment.  If you've been a victim, consider speaking out. Reach out to us at https://www.mooreandassociates.net/ to learn more.
Moore & Associates
440 Louisiana Street, Suite 675,
Houston, TX 77002