HOUSTON, Texas. Sexual harassment in the workplace is a serious issue. According to a 2016 Equal Employment Opportunity Commission report, 25% to 85% of women report that they have faced harassment on the job. Many women may not be reporting harassment on the job out of fear or due to push back from their employers. In 2003, a study found that 75% of women who spoke out about their harassment faced retaliation. While the law offers protections for individuals who face retaliation, not all workers may be aware of their rights. Retaliation isn't the only concern. Some human resources departments—and even Capitol Hill—may place onerous burdens on those who choose to bravely speak out.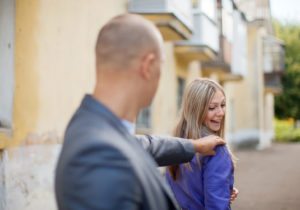 For example. women who have faced sexual harassment on Capitol Hill once had to undergo a complex process to report harassment. The House recently passed reforms to change that, but the Senate has yet to pursue measures to make it easier for women to report sexual harassment. This week, every female Senator—Republican and Democrat—joined forces (in a rare show of bipartisanship) to demand that the Senate vote to reform sexual harassment reporting in Washington. According to Vox, a letter written by the Senators claims that 4 out of every 10 female congressional staffers believe that sexual harassment is an issue.
The Senators are asking that Senators, Congress, and staff be required to undergo sexual harassment training. The Senators also want to see the Congressional Accountability Act of 1995 reformed. Under the Congressional Accountability Act, victims of sexual harassment were forced to wait 30 days during a "cooling off" period if they wanted to report sexual harassment. They were also required to undergo counseling during this time. It can be hard enough to report harassment or to steel oneself to face a harasser in court. Many claim that the waiting period places the burden on the victim. The Senate also doesn't provide legal representation for women fighting their harassers in court. The House recently passed a measure providing legal representation for women.
The House has already passed reforms to change reporting procedures, but the Senate has yet to take meaningful action.
NPR spoke to Republican Bradley Byrne, a former employment lawyer. He noted that the process is not in favor of the person making the sexual harassment report.
Gender discrimination is another concern that closely follows sexual harassment claims. In many male-dominated fields like tech or politics, some men will plainly and openly say that they won't mentor women. This is not only discrimination, but it also limits women's opportunities for advancement, especially in fields where mentorship and networking are important.
If you are working in an environment where you feel that gender discrimination or sexual harassment may be hindering your ability to advance, you may want to speak to the qualified employment lawyers at Moore & Associates in Houston, Texas. Sexual harassment should never be tolerated. The law offers victims protections when they report these crimes. The sexual harassment attorneys at Moore & Associates in Houston, Texas are on your side.
Moore & Associates
440 Louisiana Street, Suite 675,
Houston, TX 77002
(713) 222-6775