HOUSTON, Texas. The confidentiality of some sexual harassment settlements has left some wondering whether they harm or protect individuals who have been harassed in the workplace. According to the Nation, many sexual harassment settlements come with confidentiality clauses. In many cases, larger companies or universities are willing to make confidential settlements with employees in order to avoid the bad publicity that goes along with a sexual harassment court case. Sometimes a private settlement can lead to a faster resolution. Many claims, in fact, are resolved in this manner before a case even goes to court. Court cases are public and are likely to draw the attention of the media. With a confidential settlement, the bad press is avoided.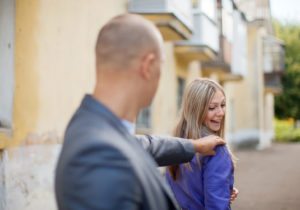 What is sexual harassment? According to RAINN, harassment is any conditional employment offer based on sexual favors, sexual assault in the workplace, repeated requests for sexual favors, verbal harassment, unwanted physical contact or touching, and any unwelcome or unwanted sexual advance.
However, there are risks with going with private settlements. One of the reasons why people speak out about sexual harassment is that they don't want other people to suffer the same fate. They want the person to be reprimanded. They want change. Confidentiality agreements can lead to situations where a person can remain in a position of power for many years, harassing multiple people, and leaving other workers vulnerable to harassment. Some lawmakers have even proposed legislation that would curtail these kinds of settlements.
However, this legislation may be misguided. While some people definitely want to speak up against sexual harassment, others may not want their harassment to define them. They may want to remain anonymous. For women in vulnerable industries or those who cannot afford litigation, the inability to access confidential settlements could actually be a setback for their cases. In fact, migrant workers, hotel workers, and other low-profile laborers may not be the kind of workers the media even would write about. Their stories don't have the sensational bent. For these workers, confidentiality of settlements allows companies to keep their brands out of the headlines while also giving women and sometimes men the money they need to find new work.
One reasonable alternative, would be if the government kept track of confidential settlements in a database so that companies with many such settlements could theoretically be overseen. However, these agencies often have strapped budgets and it might be hard for companies with repeat offenders to get proper oversight.
If you've faced sexual harassment in the workplace, you may be wondering whether you should pursue a public or private settlement. Before speaking out to the media, however, you may want to speak to a qualified sexual harassment lawyer in Houston, Texas. Moore & Associates are employment law attorneys in Houston who can review your case and offer you qualified legal counsel on your best course forward. Whether you should seek a public or private settlement will depend largely on the nature of your case, the profile of your harasser, where you work, and who you are. Visit our firm at https://www.mooreandassociates.net/ today to learn more about how you can best protect yourself.