HOUSTON, Texas. In 2016, the Fair Labor Standards Act changed the annual salary threshold an individual must be paid before they are exempt from overtime laws. According to the LA Times, prior to the law, if an individual earned $23,600, he or she would be exempt from receiving time and a half for overtime pay. However, under the changed law, individuals would need to be paid at least $47,476 in order to be exempt from laws requiring companies to offer time and a half in overtime pay.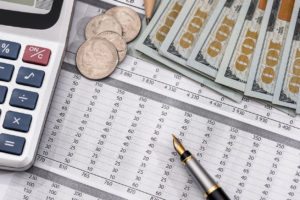 Why does this all matter? Let's say you're going to work in an industry where overtime hours are expected and are the norm. If your yearly salary exceeds the Fair Labor Standards Act minimum, your boss may be able to ask you to put in overtime hours without paying you more. This is why some individuals who work in fields where overtime is expected may favor hourly pay rather than salaried pay. Why hourly pay? Employees who are paid hourly are entitled to receive time and a half for every hour they work beyond a 40-hour workweek.
So, given these laws, what can you do to protect yourself before you begin working for a new employer, and what can you do if you are looking for a job? For one, you may want to ask your employer what regular working hours are and whether the company expects employees to put in overtime. For example, if you're getting a $50,000 salary, but will be expected to work an 80-hour workweek, you may want to do the math of what that might come to in hourly wages. Forbes writes that workers who are on salaried wages that exempt them from overtime pay should be very careful when negotiating a contract with an employer. For example, some workers make it clear that if they have to work overtime that they expect to be able to take days off to balance the hours. Others set boundaries about working weekends and evenings. At the end of the day, if you are not protected by the Fair Labor Standards Act because your salary is higher than the minimum, it is important to be clear about hours you will be working in your contract. If you expect that you will have to work many hours overtime, you may want to consider asking for an hourly wage.
The LA Times reports that the Fair Labor Standards Act is very clear. If you are making less than $47,476 a year, you are entitled to time and a half overtime pay. What can you do if you think you are not being paid what you deserve? You may want to speak to HR or to your boss. If this doesn't get results, you may want to consider talking to an unpaid overtime attorney in Houston, Texas like Moore & Associates. Our firm can review the terms of your employment, review the hours you have worked, and fight to help you get the back pay you may deserve under the law. Visit us at https://www.mooreandassociates.net/ to learn more.