HOUSTON, Texas. As more women come forward with sexual harassment allegations against men in Hollywood, the media, and in politics, we have seen the beginnings of a national dialogue regarding sexual assault that could change the way human resources handles accusations and the way women's sexual assault cases are handled in court. In the midst of accusations against Harvey Weinstein, Kevin Spacey, and most recently, Louis C.K., women in other fields have also been coming forward to tell their stories about harassment. Women in tech have written about "bro cultures" where they could not get ahead or faced hostile work environments. Entrepreneurial women looking to launch start-ups have also written about how they have had to fend off sexual advances from men they hoped would invest in their ventures. Even Diana Nyad, the great swimmer, has written about the long-lasting effects of her coach's violation.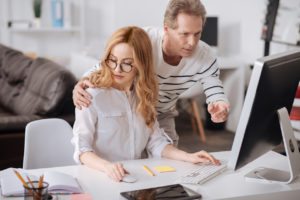 The response of women across diverse industries has been decisive and clear. Sexual harassment in the workplace will no longer be tolerated. How women have chosen to respond to harassment has been diverse. According to NPR, more women are choosing to bypass traditional legal channels, deciding instead to face their accusers on social media. However, the decision to bypass legal assistance or the courts can have consequences. For example, anything said on social media can later be used in a court case. Women who intend to build a legal case against a sexual harasser in the workplace may be wise to speak to a qualified sexual harassment lawyer like Moore & Associates in Houston, Texas. In fact, sometimes settlements with confidentiality clauses can sometimes result in higher settlements being awarded to the women who have been victimized, have lost job opportunities, or who have suffered at the hand of a man in power in their industry. It can be a tough decision to make. Speaking up can make other women aware of the man's past, but sometimes, settling through the courts or in private, can ensure that a whistleblower is financially protected from backlash within the industry. Women who make sexual harassment reports can suffer reprisals if the men they are accusing are highly-connected in their fields or are seen as "too big" to fire.
Women may be tempted to speak up on social media before pursuing a legal claim against a harasser because social justice online is often fast and quick, while justice in the court system can be slow. Sexual harassment cases can also be tough to prove in court. In fact, NPR reports that more than 50% of sexual harassment claims made to the Equal Employment Opportunity Commission led to no charges being filed. However, speaking up on social media can have other repercussions. Men have retaliated by suing women for defamation. While true accusations cannot result in harm to the women making these accusations, it is sometimes wiser and safer to use legal channels to make an accusation. With more women choosing to speak up, the legal system may be more willing to believe women when they make accusations.
If you have faced sexual harassment on the job, don't suffer in silence, but consider your legal options and your options for fighting back. Moore & Associates are sexual harassment lawyers in Dallas, Texas who may be able to help you.