HOUSTON, Texas. As more oilfield workers are becoming aware of the issue of unpaid overtime, more are choosing to act to protect their rights and get paid the money they deserve. Many oilfield workers put in overtime during oil booms. They received large payments for the hours they worked. However, some workers may not have received the time and a half pay they deserve under the law.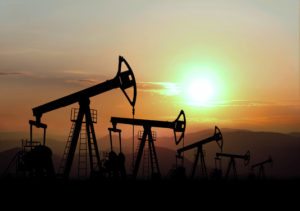 According to the Durango Herald, federal reports found that oil and gas companies were the leading violators of federal wage laws. In some cases, class action lawsuits against oilfield companies have been taken to court. Most recently, Halliburton was found to owe 1,000 workers about $18 million in wages. According to Inside Energy, the oil and gas companies may be leading the country when it comes to wage theft. Yet, for workers to see the money they are owed, they may have to pursue lawsuits.
So what can you do if you are an oilfield worker who believes you are not getting paid the overtime wages you deserve? Here are some things to consider:
If you worked over 40 hours a week and were unpaid for overtime, find documentation for the hours you worked. You'll need both hour logs and pay stubs to show that you were not paid time and a half for the hours you worked overtime. In many instances, your paystubs might show how long you worked in a given week, but won't show pay for time and a half.
Were you paid comp or flex time? If this was used to avoid paying you time and a half, the oilfield company may have been in violation of the law.
Were you improperly classified as a manager? If you are a manager, you should have spent your time supervising other's work. If this is not the work you did, you may be entitled to oilfield overtime pay.
Waiting time. Some companies cut corners by not paying workers for time they spent waiting or they put you on standby without pay. This is not legal. You should be paid for all hours you were on call.
Travel time. If you had to travel from site to site, you may also be entitled to overtime pay for your travel time. You are not entitled to pay for your commute.
So, what can you do if you feel that you are owed money for oilfield unpaid overtime? Consider speaking to the oilfield unpaid overtime lawyers at Moore & Associates in Houston, Texas. Our firm can review your paystubs, job classification, and review the work that you did for the company. Many oilfield workers received hefty paychecks from the work they did, but they may not realize that they could have been entitled to even more money for the overtime work they performed. You deserve every penny. Visit https://www.mooreandassociates.net/ to learn more about your options and to protect your worker's rights.