The oil industry has embraced technology in recent years, and jobs that manual laborers once performed are now being done by computers or by those manning computers thousands of miles from the fields. Although technological advancements have made production much safer, The New York Times reports that it has also reduced the size of the workforce significantly—and the amount of income that those who are still part of it bring home.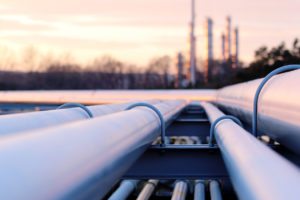 If you work for an oil company in Texas and think your employer is taking part in devious or even illegal business practices in order to funnel more cash toward automation, it is important to remember that you have rights as a nonexempt employee. For example, the company you work for must pay you overtime whenever you put in more than 40 hours a week, regardless of whether you receive a daily or hourly rate.
The Texas Payday Law grants workers who have not received all their wages the right to file a wage claim against their employer; however, navigating the claims process can be complicated. Fortunately, a Houston oilfield unpaid overtime attorney from Moore & Associates can help.
Since 2001, we have been helping clients resolve their complex employment law cases. Call 713-581-9001 to schedule a consultation and discuss your unpaid wage claim.
Read on to learn about some of the most common reasons for oilfield overtime lawsuits:
Receiving "Comp" Time Instead of Overtime
Private oilfield companies that are not affiliated with the government cannot pay their workers "flex" or "comp" time in lieu of overtime wages. If your employer has tried to justify not paying overtime by giving you "comp" time instead, you may have a valid wage claim.
Remaining at Work after Clocking Out
If your supervisor asks you to clock out at a certain time but you must stay on and continue working because you have not completed your tasks for the day, it is a violation of employment law. You must receive wages for every hour that you work, as well as additional pay for the time that you work in excess of 40 hours.
Working During Breaks or Meals
When a supervisor interrupts a worker during meals or breaks, the company must compensate him or her for that time worked.
Not Receiving Payment for Time Traveled
Companies do not have to cover the time that an employee spends commuting to and from work; however, they must compensate individuals for travel between worksites and for overnight travel. If they do not, the employee may have a valid overtime lawsuit.
Receiving a Salary and the Title of Manager
Sometimes, companies try to get around paying overtime by designating certain employees as managers and giving them a salary; however, even managers who receive a salary may be eligible for overtime pay, depending on their job duties. If your employer has classified you as a manager but you spend most of your time doing something other than supervising employees, you have probably been misclassified and are likely eligible for overtime, even if you earn a salary.
If you were not paid for overtime in Houston and think you have a valid wage claim, contact Moore & Associates. We are here to give a voice to the workers in Texas who have suffered from oppression, harassment, or discrimination in the workplace.
Call 713-581-9001 to schedule a consultation. You can learn more about employment law in Texas by visiting usattorneys.com/employment-law/texas.