If you put in the hours at work, you deserve to get paid for them. Unfortunately, an alarming number of employees are underpaid, especially those who work overtime.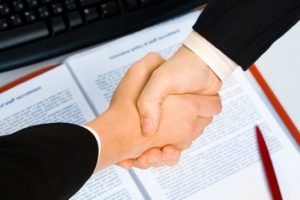 Pursuant to the Texas Labor Code, employees are entitled to overtime compensation when they work more than 40 hours in a single workweek. If you work more than 40 hours in a week and you are not an independent contractor, review your paystub to find out if you are being fairly compensated.
There are several possible reasons why an employer might fail to pay an employee for overtime. In some cases, simple calculation errors are to blame; other times, employers are consciously trying to save money by cutting checks for less than what their employees deserve.
If you are facing an unpaid wage dispute, your first call should be to a law firm with attorneys that handle unpaid overtime. The lawyers Moore & Associates will evaluate your case to determine if you are entitled to compensation, and we will help you gather the necessary evidence to enforce your rights. Call 713-581-9001 to schedule a consultation.
Read on to learn four qualities you should look for when vetting an unpaid overtime lawyer:
Experience
Resolving unpaid wage disputes requires specialized legal knowledge. If you turn to a general practice firm, you might not find an attorney with extensive experience handling cases that are similar to yours.
Instead, you should turn to a lawyer whose practice is dedicated to representing clients who were underpaid at work. At Moore & Associates, we have nearly 15 years of experience handling employment law cases, and we will put this experience to work for you.
Accessibility
Even if you are not living paycheck to paycheck, missing wages can affect your financial security within a matter of weeks. In order to get the money you deserve as quickly as possible, you need to find an attorney who will answer your calls and respond to your email inquiries in a timely fashion. Ask your prospective lawyer if he or she will be available after office hours and on weekends to answer your questions.
Positive Reviews
Look online for reviews from the attorney's past clients. Were they satisfied with the quality of representation they received?
Rapport
You will be working closely with your attorney, so it is important to hire someone who makes you feel comfortable. Use the initial consultation to evaluate the lawyer's professionalism and to determine if he or she is genuinely interested in helping you.
If you were not paid for overtime in Houston and you want to resolve the wage dispute as quickly as possible, contact Moore & Associates. Our attorneys have been handling employment law cases since 2001.
Call 713-581-9001 to schedule a consultation. You can learn more about employment law in Texas by visiting the USAttorneys website.